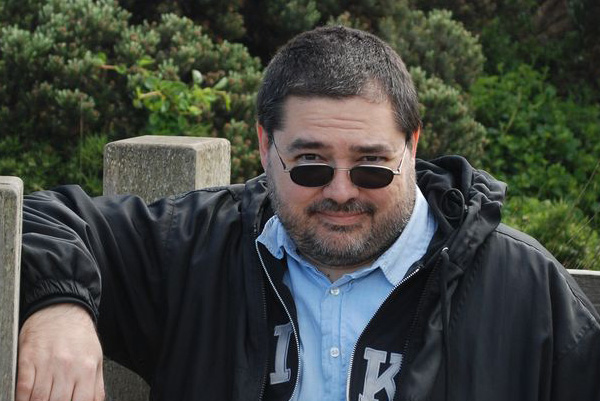 Walt Collins is a contemporary electronic musician and music producer with over 30 years of production experience, based in Harleysville, in southeastern Pennsylvania, USA.
Walt's unique brand of dream grooves (a.k.a. evocative and hopeful melodies and rhythms) are often tagged as chillout, trip-hop, IDM (Intelligent Dance Music), downtempo or ambient. Walt's original tracks are inspired by celebrated electronic music artists such as Steve Cobby (Fila Brazillia, Solid Doctor, Cutler), Boards of Canada, Northcape, Dzihan & Kamien, Aphex Twin, and The Crystal Method.
An avid listener to internet radio stations like SomaFM's Groove Salad and LOUNGE-RADIO.COM, Walt's song arrangements incorporate modern electronic, dance, and ambient sensibilities, rather than traditional pop-oriented "verse-chorus-bridge" song structure. His melodic and rhythmic motifs synthesize elements from diverse musical styles, including funk, jazz, blues and rock.
Walt's musical accomplishments include playing piano, synths and organs, lead and rhythm guitars, bass, drums (acoustic when appropriate). He also sings lead or harmony vocals, and can sometimes muster up a trumpet or harmonica part.
Walt is also half of the songwriting team "Collins & Frick", together with Paul Frick.  The pair continue to write and produce music on a regular basis.
Early Influences
From a young age, Walt has been a singer/songwriter, multi-instrumentalist, and music producer.  Pop, rock and psychedelic musical influences included 1970s icons such as Pink Floyd, Jimi Hendrix, Led Zeppelin, Black Sabbath, and the Grateful Dead. Walt formed his own high school band in the early 80s, taking the role of lead singer and primary songwriter while playing a borrowed bass guitar.  The desire to produce music was evident early, as he began experimenting with home recording techniques like tape-to-tape overdubs, and eventually a 4-track cassette recorder.
As a college student at the University of Pennsylvania (and continuing for several years after that), Walt played in Philadelphia-based country/rock bands including The Angry Biscuits, Fjord Rangers, and Rolling Hayseeds. Walt toured with the Rolling Hayseeds to play at SXSW (in Austin, TX), among other destinations, in the mid-late 1990s.
In the early 2000s, Walt opened his own local recording studio, Waltenstein Studios, serving as lead engineer and producer, as well as session player for a wide variety of recording clients.  He produced literally thousands of songs and parts over the years for local bands, in a wide variety of musical styles, including rock/pop, country, metal, R&B, folk, Irish, blues, punk, emo, and more.  Walt closed the studio to the public in 2009, leaving more time to focus on his own original production work.
Personal Life
Walt enjoys being a father and a husband.  When not producing music, he pursues video game development as an "indie" game producer and founder of Arcanoria Games.